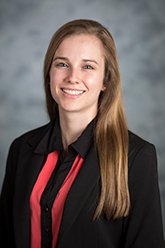 Jennifer Giffels is a director with JFFLabs. In this role, she influences the strategic growth of the Impact Incubation practice, which is transforming U.S. workforce and education systems by expanding access to innovative technologies that have the potential to revolutionize how Americans work and learn. Specifically, she directs projects, systems, and resources while partnering with senior leaders to ensure success and continuous improvement.
In prior roles at JFF, she was responsible for building the infrastructure of the Student Success Center Network, whose members create and implement statewide frameworks for community college reform to help students succeed.
Her skills and areas of expertise include:
Strategic and systems thinking
Network development and engagement
Postsecondary and community college access and success
Partnership development and project management
Behavioral economics and human-centered design
Before joining JFF, Jennifer worked as an analyst at Root Cause, a consulting organization that partners with nonprofits and foundations to strengthen their capacity to improve the lives of the people they serve.
Earlier in her career, she served as an AmeriCorps member at the Boston office of LIFT, a direct-services nonprofit that helps people secure affordable housing, employment, and public benefits.
"JFF is constantly evolving to meet the rapidly changing needs of learners and workers across the country," Jennifer says. "JFF and JFFLabs bring together a diverse array of stakeholders to increase our ability to challenge inequitable systems and build new solutions."
Outside of work, Jennifer volunteers as a mentor to high school and college students with Enroot, an organization that serves young people who are immigrants and English language learners.
A native of the Boston area, Jennifer currently resides in New York City and is enjoying immersing herself in the food, scenery, history, and overall vibrancy of the city.