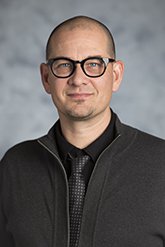 Kyle Hartung is an associate vice president at JFF.
He leads and oversees bodies of work with state, regional, and local leaders to design, strengthen, and scale solutions to fundamentally change existing systems and reimagine the ways in which people—youth, young adults, and adults—experience and move through education and workforce development systems to ensure that they access the knowledge, skills, credentials, and capital critical to launch, re-enter, or advance in a career, achieve economic advancement, and realize their best possible futures.
Kyle's areas of expertise include college and career readiness, education-industry partnerships, work-based learning, secondary and postsecondary alignment, adult learning, and mixed-methods research.
Before joining JFF, Kyle spent 20 years working as a teacher, leader, consultant, and researcher in public K–12 systems and higher-education settings, most recently as a researcher with Learning Innovations Laboratory (LILA) at Harvard University's Project Zero.
Kyle is a regular participant in the ongoing conversation about workforce and education issues, and he frequently delivers keynote addresses at events across the country on topics such as the future of work and building college and career pathways ecosystems.
Kyle would love to talk to you about his wife and kids, rock 'n' roll, the theater, first-edition hardcover books, scuba diving, Dungeons and Dragons, fantasy literature, or the having of wonderful adventures.