Youth Apprenticeship Intermediaries
JFF is committed to registering 900 new youth apprentices by 2023 through the creation and expansion of strategic partnerships across the country.
Funder
U.S. Department of Labor's Office of Apprenticeship
Key Partners
CareerWise Colorado
Institute for American Apprenticeships
The Manufacturers Association of Central New York
Key Objectives
Register 900 new youth apprentices by the end of the five-year contract, with a primary focus on students in high school
As part of the U.S. Department of Labor's Youth Apprenticeship Intermediaries contract, JFF is supporting schools, colleges, employers, and others to launch Registered Apprenticeship programs for in-school youth. In addition, JFF is accelerating the earn-and-learn model across multiple in-demand industries and sectors to help them meet their occupational and skill needs.
JFF is supporting the field of youth apprenticeship in the following ways:
Providing technical assistance to educational institutions, employers, industry associations, joint labor-management organizations, states, grantees, and other organizations.
Hosting and facilitating youth apprenticeship employer and partner accelerators.
Engaging with secondary and postsecondary education partners.
Helping communities build occupation-specific work process schedules: connecting on-the-job training and related technical instruction.
Identifying ways to blend and braid potential funding streams.
Supporting the development of pre-apprenticeship programs that connect directly to Registered Apprenticeships.
Supporting the registration process of new programs and new apprentices.
Creating and expanding strategic partnerships in communities around the country.
Future Focused Education
New Mexico
READ MORE...
Future Focused Education
New Mexico
New Mexico's Future Focused Education (FFE) has a record of connecting school-aged young adults to paid internship opportunities with employers in the region.
Through the Youth Apprenticeship Intermediaries project, JFF is working with FFE to create a pre-apprenticeship program that connects directly to Registered Apprenticeships with several local trade associations. This work has involved extensive conversations about the differences between internships and apprenticeships, a program of study mapping and alignment, identification of funding requirements and potential funding streams, and building on FFE's knowledge of the granular details of Registered Apprenticeship.
Type of Organization:
FFE is a local nonprofit intermediary that partners with schools and employers to provide paid, work-based learning experiences to marginalized young people.
Region:
Albuquerque and Central New Mexico
Sectors:
Health care, IT, business, construction and design
---
A conversation with:
Mike May, director of Workforce Learning, Future Focused Education
What sparked your interest in Youth Apprenticeship?
When Future Focused Education began our paid internship program, Future Focused X3, three-plus years ago, we intentionally distanced ourselves from youth apprenticeship programs. With a few notable exceptions, they were not held in high esteem in our community and seemed overly cumbersome and not designed for, nor accessible to, our targeted population of marginalized youth. On the basis of our rapid growth, however, other colleagues and funders from around the country encouraged us to take another look at youth apprenticeship.
Since launching in 2017, X3 has expanded from cohorts of five interns to 75 and from one employer to over 50. Last year, X3 started a high school alumni program, supporting our program alums to pursue professional pathways and additional education and training after high school. Data are showing a 35 percent hire rate for program participants. Taken separately, these are certainly individual successes, but as our allies point out, taken together, they represent the foundational pieces of apprenticeship pathways.
Now we're on a fascinating learning journey to see how we can stay true to our ideals while offering other viable options for the youth and young adults we serve.
What has been your biggest success?
FFE has been successful in connecting the goodwill of the business community to offer work-based learning experiences with youth who stand to benefit from industry exposure and hands-on learning opportunities.
Professionals know the value of cultivating young talent, for their own industry sector and for the health and prosperity of the community more broadly. That said, they often need help designing approaches that facilitate their sustained participation over time.
Word has spread that FFE X3 effectively supports employers to create effective work-based learning opportunities that are meaningful for both company mentors and a diverse group of young people. Because of this, X3 is now seen as a trusted intermediary and is being sought out by new school and industry partners.
What has been your biggest challenge?
We've grown rapidly and are still staffing up our team to be able to meet the demand for X3 in Albuquerque and now other cities in New Mexico. We are exploring how youth apprenticeships might add to the portfolio of opportunities X3 provides for youth and young adults and might fill important gaps in the workforce development landscape in our city and state.
What advice do you have for other youth apprenticeship programs?
At the start, build off the industry and youth relationships you have.
Pay attention to issues of equity and access from the get-go. Commit to engaging with disadvantaged young people AND developing the mechanisms for wrap-around support.
Design for the long term. The landscape is littered with programs that have come and gone. A sustainable program that benefits local industry and youth is worth its weight in gold to any community.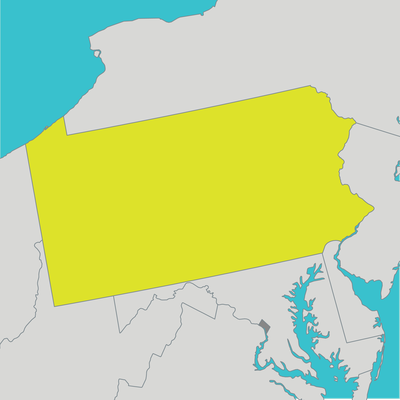 Philadelphia Works
Pennsylvania
READ MORE...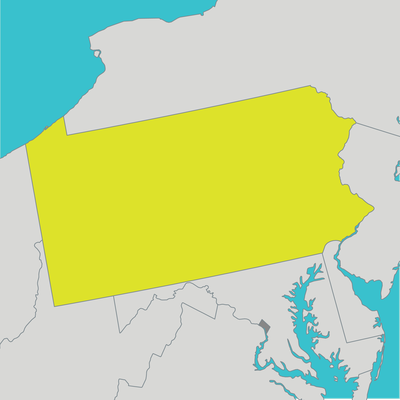 Philadelphia Works
Pennsylvania
Philadelphia Works has years of experience and success in building apprenticeship programs for adults. Through the Youth Apprenticeship Intermediaries project, JFF is helping Philadelphia Works build on this knowledge to develop youth apprenticeship programs in two high-demand occupations: early childhood education and automotive technician.
As part of this ongoing partnership, JFF has helped Philadelphia Works engage secondary and postsecondary education partners, along with other regional stakeholders, to discuss the variety of scope and sequence options for on-the-job training and related technical instruction for youth apprenticeship programs and the blending and braiding of potential funding streams.
Type of Organization:
Philadelphia Works is the workforce development Board for Philadelphia City/County and also the regional convener and fiscal agent for ApprenticeshipPHL, a regional collaborative.
Region:
The six-county Southeast Pennsylvania area: Berks, Bucks, Chester, Delaware, Montgomery, and Philadelphia counties.
Sectors:
Current initiatives: Finishing trades, health care, early childhood education, and automotive technician. Upcoming: Manufacturing
---
A conversation with:
Meg Shope Koppel, chief research officer, Philadelphia Works
What sparked your interest in Youth Apprenticeship?
For many years, those of us in Philadelphia Works have been trying to get traction around making our career and technical education high school programs direct pipelines into employment. We were very successful in creating youth internships. However, too few internships resulted in permanent placements after graduation.
Our American Apprenticeship Initiative Grant focused on Opportunity Youth (young people aged 16 to 24 who are not enrolled in school and are not employed). Our employers repeatedly told us that these young people were not ready for direct placement into an apprenticeship, so we focused on pre-apprenticeships and were successful in IT and health care, creating pipelines from pre-apprenticeships into Registered Apprenticeships.
We were still not addressing our many successful CTE students who wished to enter the workforce directly after graduation. The Finishing Trades Institute was having some success embedded in a high school, and a wonderful pre-apprenticeship in a secondary school that fed into a health care Registered Apprenticeship was working, but they proved hard to replicate beyond these single schools.
When New America announced the Partnership to Advance Youth Apprenticeship (PAYA), a multi-stakeholder initiative led by New America, ApprenticeshipPHL stakeholders saw a way to approach creating scaled pipelines from secondary school into employment and created Philadelphia PAYA a partnership comprised of Philadelphia Works, Philadelphia Youth Network, Philadelphia Academies, YouthBuild Philadelphia Charter School, District 1199C Training & Upgrading Fund, JEVS Human Services, Philadelphia Job Corps, School District of Philadelphia, and the City of Philadelphia Office of Workforce Development.
What has been your biggest success?
The true collaborative nature of youth apprenticeships really has been a wonderful success. You have to engage many partners if you wish to scale a youth apprenticeship effort and develop multiple employer opportunities into Registered Apprenticeships. We've found wonderful sponsors, secondary educational CTE programs, community college champions, and employers eager for young workers. JFF has supplied wonderful technical assistance and kept us moving despite COVID-19 distractions.
What has been your biggest challenge?
The devil is always in the details. Writing standards and getting employers committed to the value these bring and explaining how this defines their role in a youth apprenticeship is the biggest hurdle. Even if the sponsor is willing to take on most of the paperwork, there are still requirements the employer must meet. Transparency and inclusion are the most important ways to address this.
What advice do you have for other youth apprenticeship programs?
We found other youth apprenticeship programs very willing to share their successes and challenges. Learning how to approach each step in the process while maintaining the engagement of all the partners involved is hard, but well worth the effort. It's not an instant process, and you have to be willing to get deep into both workplace task analyses and educational curriculums and articulations across secondary and postsecondary institutions. Starting with a core secondary program partner and their Occupational Advisory Council and then building out is a great way to get started.
Join Our Virtual Community of Practice
JFF is excited to invite you to join us and youth apprenticeship stakeholders across the country in Youth Apprenticeship Works! — a community of practice for those engaged in and looking to expand Registered Youth Apprenticeship programs.
Connecting with others who share your interest in youth apprenticeship will offer a lot benefits, including opportunities to do the following:
Learn about the latest research and resources
Discover promising and innovative practices (and share your own!)
Connect with subject matter experts in webinars and during virtual office hours
Stay up to date on policies and trends impacting Registered Youth Apprenticeship
Plug in to a growing network of Youth Apprenticeship partners across the country
---
This project has been funded, either wholly or in part, with Federal funds from the Department of Labor, Employment & Training Administration under the contract number/work order DOL-OPS-16-A-0012/1605DC-18-F-00060. The contents of this publication do not necessarily reflect the views or policies of the Department of Labor, nor does mention of trade names, commercial products, or organizations imply endorsement of same by the U.S. Government.
Work With Us
Find out more about partnering with JFF's Center for Apprenticeship & Work-Based Learning